ÅTER!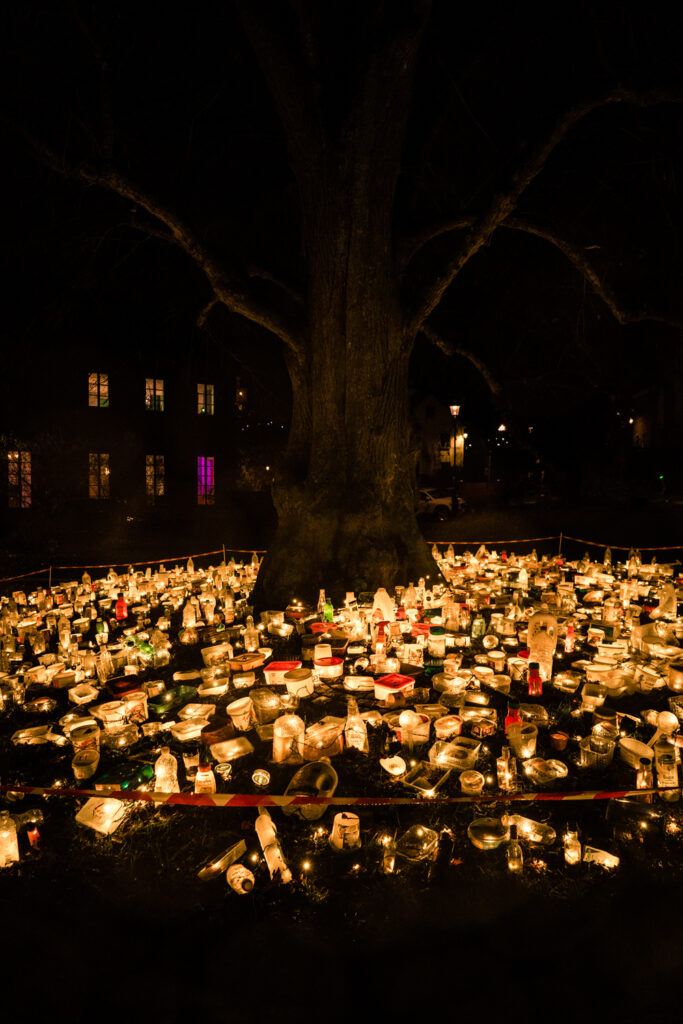 Information
Where: Riddarparken, see map
Share
In memory of all the plastic that was not sorted.
The work Åter! is inspired by the tradition of lighting candles for loved ones who have passed away and honouring their memory. The work shines a light on a future where we make use of wasted plastic packaging and let them have new life, with the memory intact that it wasn't always like that.
In the old days when we threw away plastic without a second thought about its harmful impact on the environment have gone to the grave.
Lighting design: Uppsala water Light design: Erik Hedman In cooperation with: Reklamteknik