KRAKEN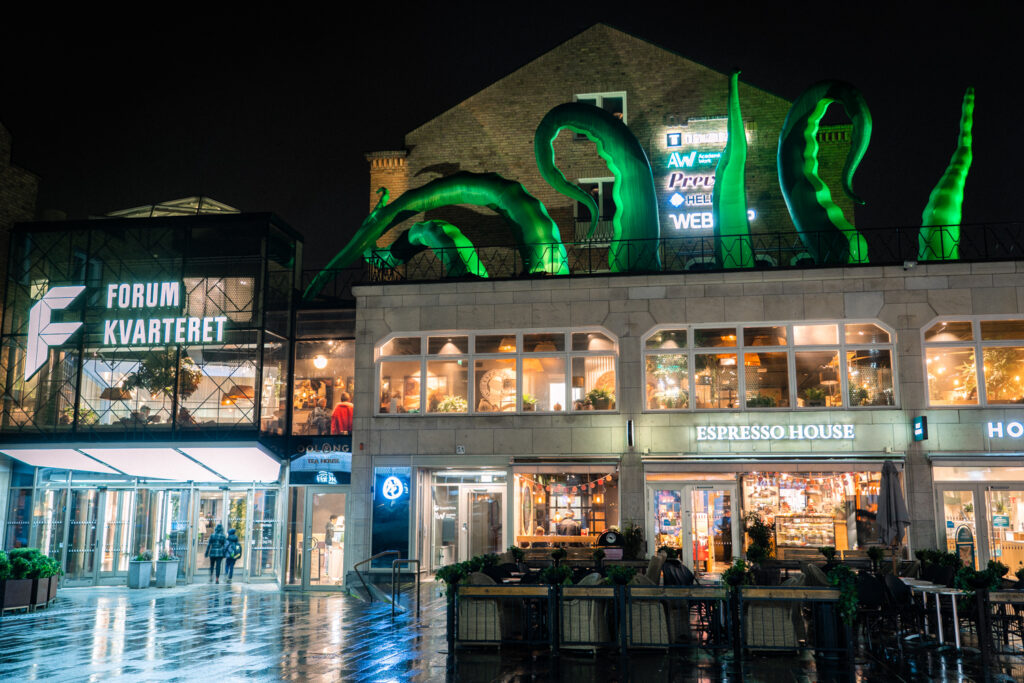 Information
Where: Forumtorget, see map
Share
The first building is lost. The sea monsters are coming!
The infamous Kraken has previously dragged large ships with men and everything to the bottom of the sea. Now Uppsala is on the menu when six giant tentacles reaches down to the sidewalk to ensnare passers-by.
The creators of the work, the Committee, love big scary monsters with a taste of 70s space movies and a bit of humour! In this work, they have let loose on inflatable nylon tentacles!
Lighting design: The Committee Light design: Edvin Buregren Light host: Atrium Ljungberg