PYRAMIDS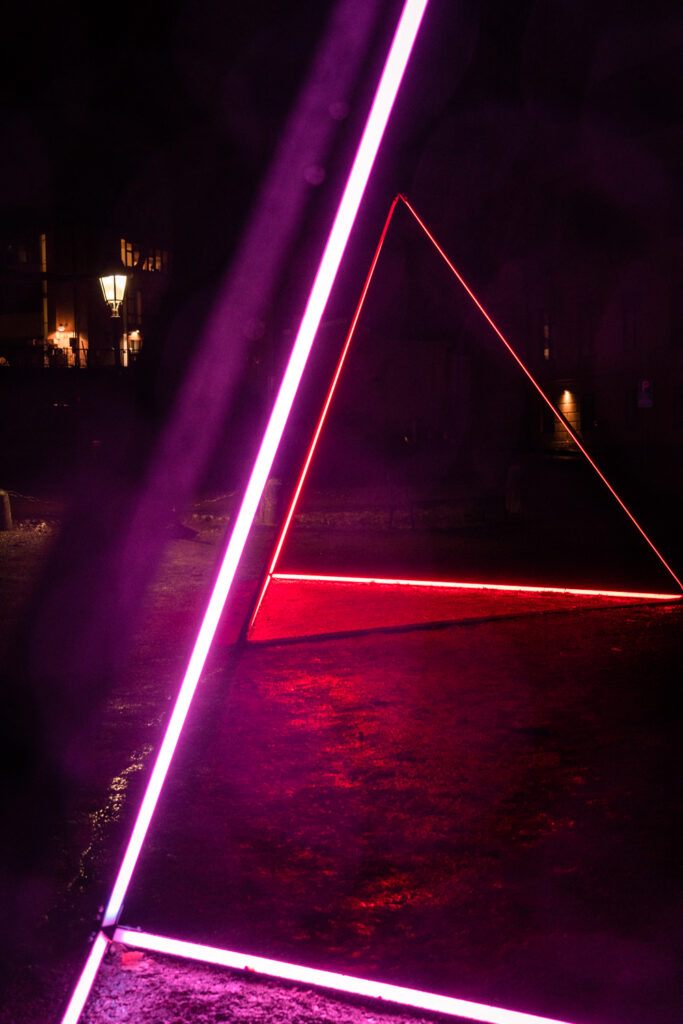 Information
Where: Odinslund, see map
Share
Step into a luminous room and explore! Or view the 4 meter high pyramids from afar.
A three-sided pyramid, a Tetrahedron, is the shape which requires the fewest bonds to form a volume. The pyramid is found in atoms and molecular bonds but is rarely seen in cities or buildings.
With a stripped form, the pyramid breaks away from our cubist lifestyle or adds extra shimmer to your light festival photos if you prefer!
Lighting design: The Committee Light design: Edvin Buregren