UPPSALA CASTLE – A JOURNEY THROUGH TIME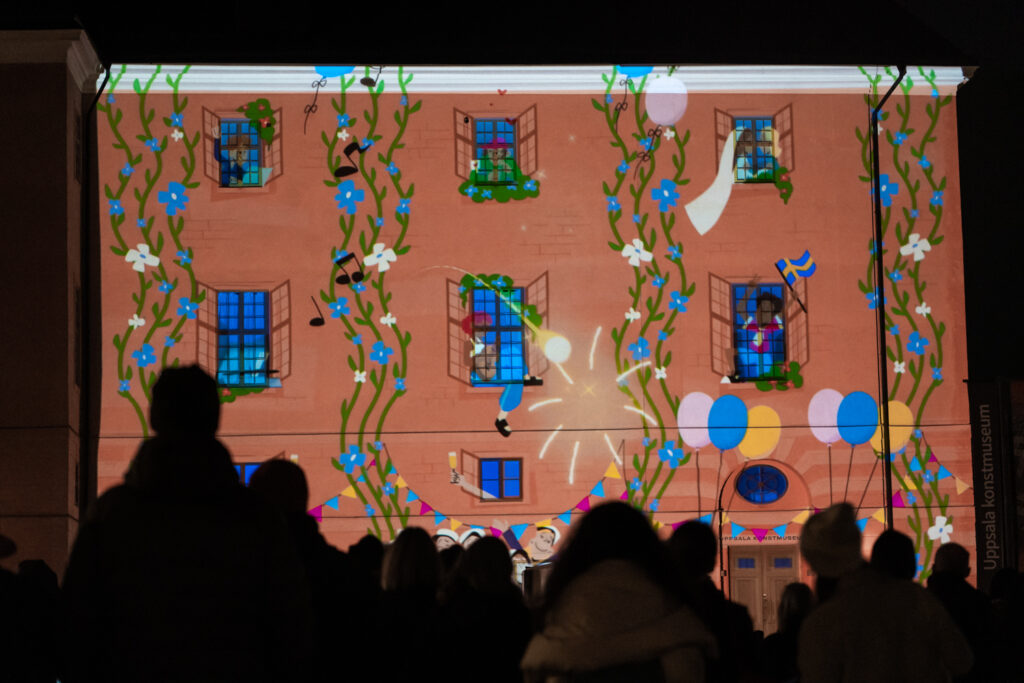 Information
Where: The façade of Uppsala Castle, facing the castle courtyard , see map
Share
Follow Uppsala Castle on a journey through time in the November night. On the façade of the castle, towards the castle garden, you are taken on an experience that has its starting point in Uppsala's history and cultural heritage. A taste of history!
Already in 1903, the oldest part of the castle was illuminated in red and green in connection with festivities. 120 years later the castle is depicted as a symbol of the city in a different format – with lights, sounds and animations.
Thursday 3, Wednesday 9 and Saturday 19 November, at 18-20 Lighting design: The cultural administration, Uppsala municipality Thank you to: World class Uppsala and the animation agency SOJA.