ALMA-PROMENADE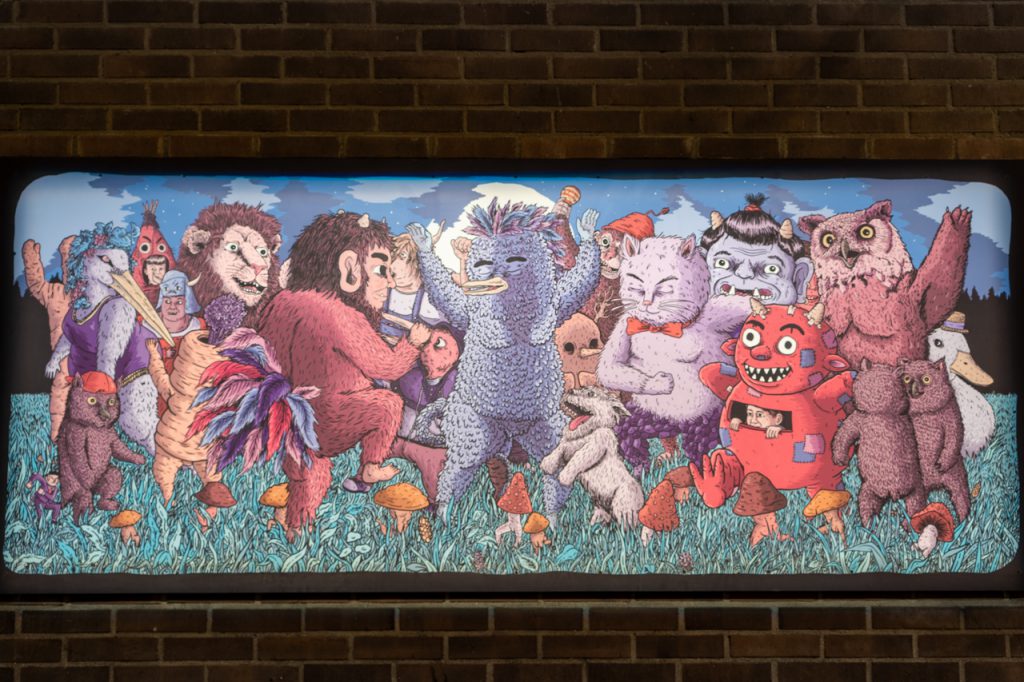 Information
Where: Klostergatan, see map
Share
The Astrid Lindgren Memorial Award (ALMA) is the world's largest prize for children's and young people's literature. Experience Klostergatan as an art street with a child's perspective where five artists have each chosen their ALMA laureate as a starting point for their artistic design – five public works of art that highlight the importance of qualitative literature for young readers. The final destination is the children's section of the City Library.
Johan Thurfjell's artwork Jättehemligt, based on Barbro Lindgren's book of the same name.
Sara Möller's artwork Daisy, where she started from Meg Rosoff's novel for young people, How I Live Now.
Eva Larsson's artwork Spårfinnarna, with inspiration from the author Shaun Tan.
Kolbeinn Karlsson's artwork, In the moonlight we dance with the monsters, based on Maurice Sendak's book Till Vildingarnas land.
Helena Piippo Larsson's artwork, Stories of the Night, with inspiration from the author and illustrator Kitty Crowther.
Lighting design: Johan Thurfjell, Sara Möller, Eva Larsson, Kolbeinn Karlsson, Helena Piippo

The ALMA route consists of permanent works of art belonging to Uppsala municipality.