RHYTHM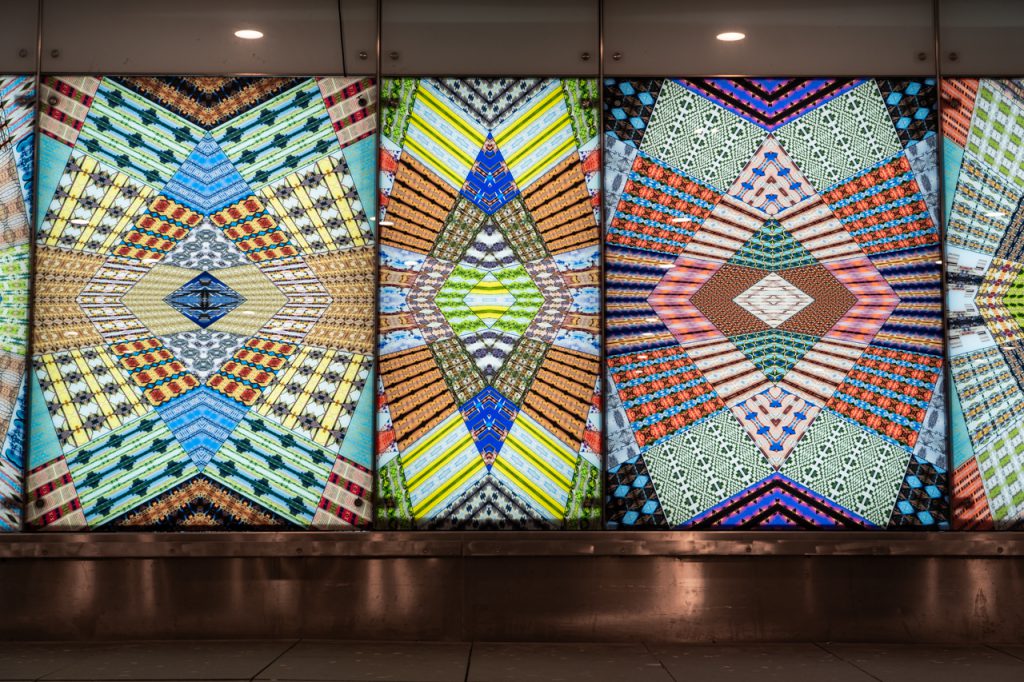 Information
Where: Centralpassagen, see map
Share
Rhythm is located on the north wall of Centralpassagen and consists of 22 large backlit photo collages. Together they form a pattern reminiscent of what you can see through a kaleidoscope. Some of the pictures were taken by the artist himself, in Uppsala's different districts, and some were submitted by the city's residents. The images are processed in a traditional textile way, which means that they form a unique light pattern. Rhythm is like a multifaceted mosaic – a brilliant symbol that unites Uppsala's districts, differences and cultures. Welcome to Uppsala!
Rhythm is a new, permanent work of light art that belongs to Uppsala municipality.
Welcome to the opening, Thursday 18 November at 17.30.
Lighting design: Astrid Krogh